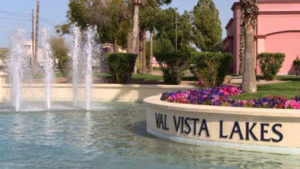 Val Vista Lakes has 24 residential subdivisions, of which 7 are gated communities. They offer both lakefront and off lake homes, condominiums to good quality custom homes. The top subdivision is known as West Lake Estates, which Arizona Central listed as one of the most affluent subdivisions in the southeast Valley. Click Here to know more.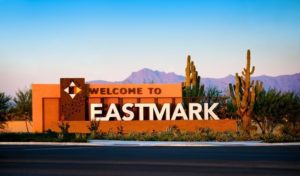 Eastmark is a 3200 acre (5 square miles) mixed use community.  Recreation is available at its 100 acre Great Park. The community is connected by major freeways with 202/101, SR-24 and I-60 3 miles away.  The community provides a 3000 sf community pool with toddler play pool, community center, Orange Monster Play Structure, splash Park and event pavilion.  When completed, there will be 15,000 residential units.  HOA fees are approximately $123/month. Click Here to know more.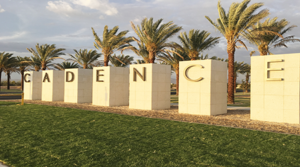 Cadence is a new community in the Gateway area at Ellsworth and Ray. It will be a 464 walkable community. The community will have "The Square", a community center with a resort-style pool with slides and meeting areas, event center, tennis, bocce courts, garden area, and indoor and outdoor fitness centers, parks and dog park.  Monthly activities are planned at the center.  HOA fees are approximately $125/Month. Click Here to know more.