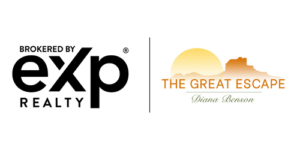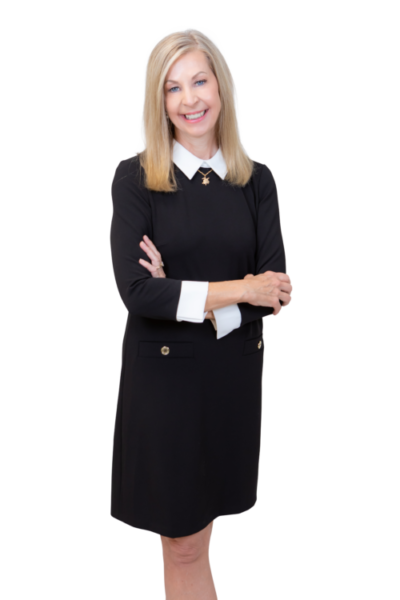 The Great Escape
I provide The Great Escape with calm, care, and confidence for those who are resizing to a more suitable home or relocating from another state.
Specializes in ages 55+ who are seeking a home or lifestyle more suited to their current needs
In-depth knowledge of the Phoenix area helps relocators feel at home during their Great Escape
Real Estate Appraiser for three decades and excels at pricing a home to sell fast and at full value
Recognized for "The Great Escape Home Selling Program" her exclusive blueprint with 6 selling solutions
Calm, caring, and confident with those who are selling their home to escape to their greater life
Provides exceptional attention to detail and a personal touch that shows pride in her profession
Specializing in 55+ communities
It is a joy to assist people moving into the next phase of their journey. The kids have moved out starting on their own, you may be downsizing, or leaving a colder climate. Whatever the case I can make the path enjoyable and rewarding. There are special considerations such as financing, and I have a video series with a lender to explain about your options. Plus a page for you to explore the 55+ communities in the east valley.
Call Diana at 480-226-1925
Diana helped me purchase two homes back to back. She is the epitome of a professional real estate agent and goes out of her way to give her clients exactly what there're looking for. She has fantastic market knowledge and is very thorough. She is my agent for all my future real estate transactions.
Fiana was my agent and when I initially met her I had already worked with another real estate agent and I ended up buying the house originally seen by the other agent. Now almost a year later DIana contacted me and she remembered exactly what I wanted in a house and said she had the perfect house for me so I went and saw it loved it and put my house up for sale and ended up buying the house Diana sent my way. Now this all sounds cut and dry although believe me with Covid and rules changing and out-of-state sellers there were many obstacles over an extended long period of time and Diana kept me calm throughout the entire process taking the lead to contact my mortgage company and anyone else such as title companies, etc. making sure my questions and concerns were answered. I have bought many homes throughout my lifetime as a senior citizen and never in all the years of buying and selling have I found a real estate agent like DIana. She's a one-of-a-kind a special lady.
Diana provided exceptional service in helping us find a new home to suit our needs. She was at all times very professional, patient and courteous, and she went out of her way to ensure that any concerns we had about the property we chose were satisfactorily addressed. Diana's extensive expertise and knowledge were especially reassuring to us as we were relocating from interstate, and were unfamiliar with the local market. She worked successfully to help overcome an obstacle which arose shortly after the contract signing and which threatened our purchase. Diana kept us well informed at all times during the purchase process, and she was diligent in following up on some outstanding items after closing. We were very impressed with Diana and the service she provided, and would highly recommend her.
When my wife and I recently moved from out of state to the Phoenix area, we quickly learned that there was a lot that we did not know. Lucky for us, we came to meet Diana Benson, Realtor, whose knowledge and experience helped us immensely.

A good listener, Diana was able to find and show us different homes that would support our preferences, desires, and locations. And off we went with Diana, to narrow the field.

Diana was great helping us with fine-tuning our home selection and negotiation. She was priceless with helping us navigate through the post-contract issues and to make for a smooth escrow. Diana even helped us after we moved in.

We are now happy in our new home and neighborhood.

Diana Benson, Realtor, certainly deserves an "A+" in my book.
I'm not sure where to even begin to explain our experience with Diana Benson. Ours was anything but a typical purchase, since my husband and I were out of state during the entire process. Diana was our eyes, ears and definitely our feet on the street and the results couldn't have been better. Diana's professionalism, knowledge and patience cannot be matched and we will always be grateful for her help in securing our new home. I only wish there were more than 5 stars to award.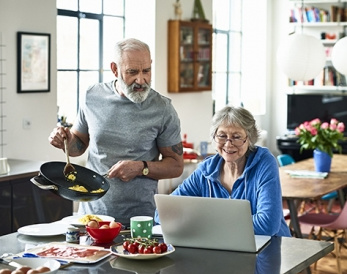 Thinking of Selling?
When homes are selling fast like they are right now you need to know that you are making the right choice in selecting the right offer! And that means you need an experience agent who can recognize potentially difficult transactions just by looking at the paper it's written on! Hire someone who knows the ups and down of real estate transactions who can make yours a smooth as possible, call Diana at 480-226-1925 and start packing!
When you work with Diana, you have six options on how to sell your home, as every situation is not the same.  Whether you want a traditional listing, instant cash offer, Fix & List, Trade-in or Sell and Stay, Diana can help you. We are your one-stop solution. Lean more about the options and see what might be the best solution for you by clicking here .
Options as a Home Buyer
Pick any Realtor and Lender, buy a house and spend 12 years paying down the interest and pay the full amount off on 30 years .
Or pick Diana as your agent and get more options!
Option 1

Option 2

Option 3

I am happy to show you these options available to you. Options many Realtors don't even know about! You will spend the same amount of money buying a home through any other Realtor and lender. But you will save at least $50,000* GUARANTEED when hiring our services. (*based on a $100,000 loan)
Yes, hiring the right Realtor and Lender does really make a difference! $50,000+ difference!
Call/text 480-226-1925 today. Let's grab a cup of coffee and discuss these real estate options and how they will work for you.